Training in the machining industry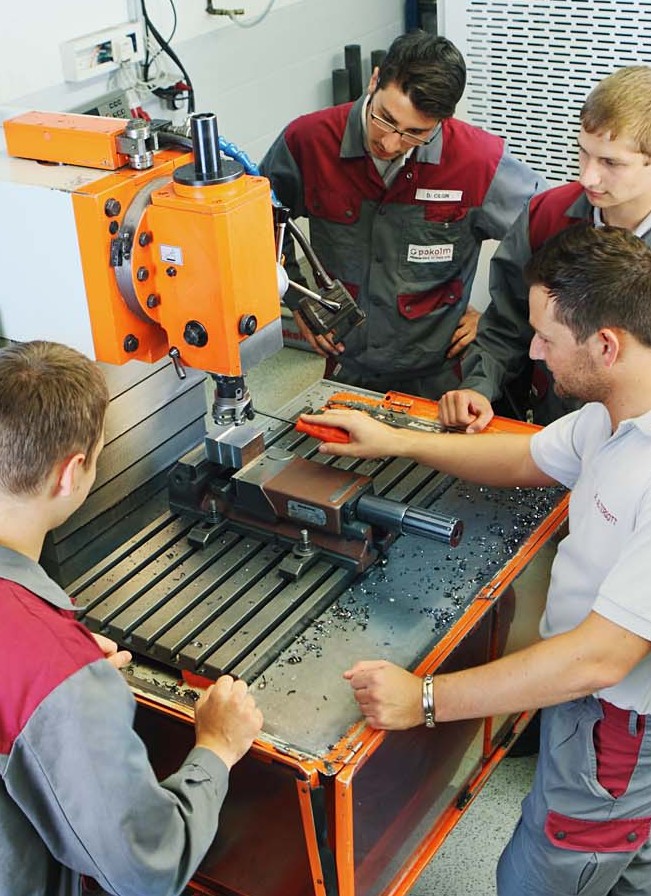 POKOLM GmbH banks on good training and the dedicated promotion of young employees. It is exactly in times of a lack of skilled workers when it is important to us to provide people with long-term perspectives. At the moment we have nine apprentices who work in various skilled trades.
We provide apprenticeship opportunities in various fields:
● Miller
● Office administrator
● Technical product designer
● Warehousing specialist
Secured quality
Most of the trained specialists continue to work for the company after they pass their journeyman's examination. With their technical knowledge they secure the quality and marketability of our products. We have grown very organically on that basis, providing a pleasant work climate and versatile assignments.
Are you interested in an apprenticeship or a job at POKOLM? Then get in touch with us.